This cheesy casserole uses two cheeses I haven't cooked with: gruyere and fontina. I might add a quarter cup diced prosciutto next time I make this.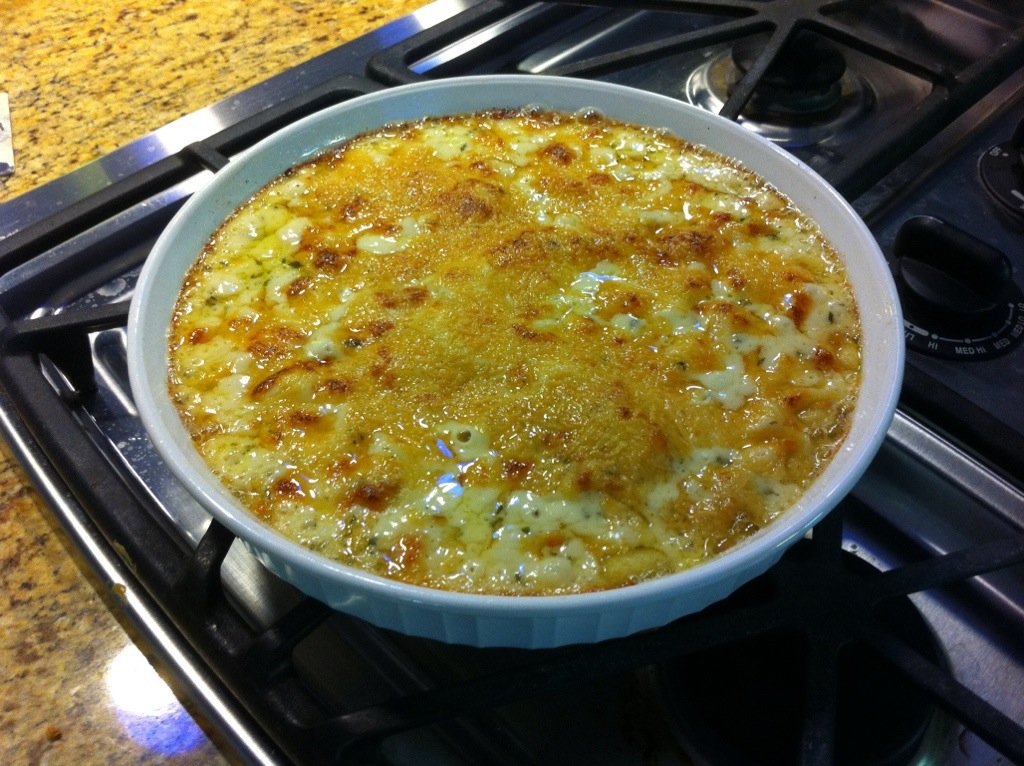 1 pound gnocchi
2 tablespoons butter
2 teaspoons garlic, finely chopped
1 tablespoon flour
3/4 cup milk
1 teaspoon Dijon mustard
1/4 cup gruyere cheese, shredded
1/4 cup fontina cheese, shredded
1/3 cup parmigiano-reggiano cheese, shredded
1 teaspoon basil, chopped or dehydrated
Salt and pepper to taste
Preheat the oven to 375 degrees. Prepare gnocchi according to the directions on the package. Drain and arrange the gnocchi in one layer in a shallow baking dish that has been lightly coated with nonstick cooking spray.
Melt butter in a medium saucepan over medium heat. Add garlic and let it cook for about half a minute. Whisk in flour until it thickens and starts to bubble. Add the Dijon and milk and continue to whisk until it begins to thicken, about 3-6 minutes.
Combine gruyere and fontina and add one handful at a time to the milk mixture. Stir until melted, then add another handful. After all cheese has been added, season with slat and pepper.
Pour cheese sauce over the gnocchi. Sprinkle the parmigiano-reggiano over the top. Bake until the gnocchi puff up and the cheese is golden brown, about 25 minutes. Let rest for 5 minutes before serving.