I got my inspiration for this recipe from a post I read on Pintrist. I cut most of the I gradients in half so it would fit into my toaster oven.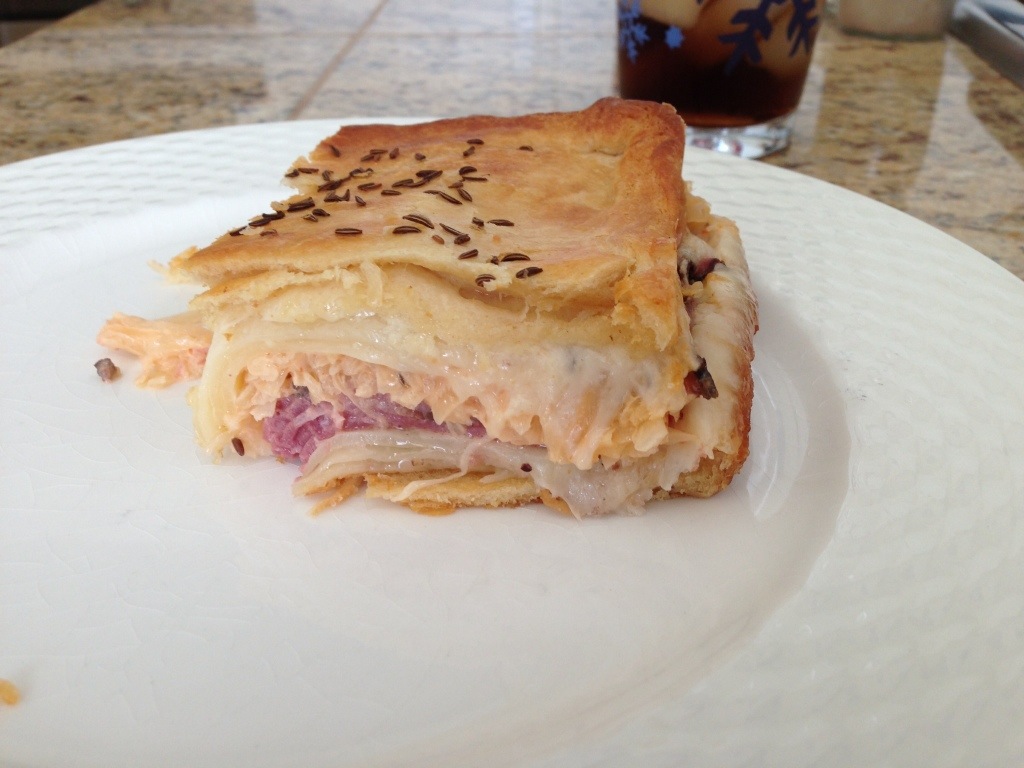 Toaster Oven Reuben Crescent Bake
1 tube refrigerated crescent rolls
1/2 pound Swiss cheese, sliced
1/2 pound saurkraut, drained
1/3 cup Thousand Island dressing
1 teaspoon no yolk egg product
1 1/2 teaspoon caraway seeds
Preheat the oven to 375 degrees.
Coat the bottom of a 8 1/2 by 6 1/2 inch toaster oven baking pan. Unroll the crescent rolls and lay half in the bottom of the baking pan. Bake for 8-10 minutes until golden brown.
Layer half of the sliced cheese on the baked crust. Layer all the pastrami next. Combine the sauerkraut, most of the caraway seeds and the Thousand Island dressing and layer over the meat. Add the second half of the cheese on the sauerkraut mixture. Layer the second crescent roll on top. Brush with egg and sprinkle the remaining caraway seeds on top. Bake for about 16 minutes. Let rest for 5 minutes before cutting and serving.