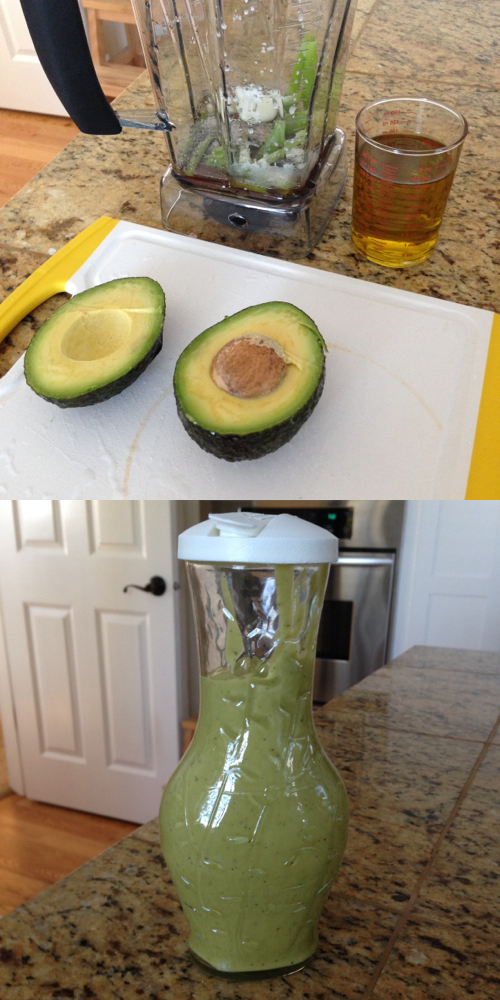 I adapted this recipe from the citrus version in Vitamix's cookbook that was included in my box. This only takes a few minutes to make and holds well in the refrigerator.
Balsamic Avocado Dressing
2 ounces balsamic vinegar
1 ounce fresh lime juice
3-4 green onions
2 garlic cloves
2 tablespoonfuls sugar
1/8 teaspoon black pepper
1 teaspoon salt
1/2 olive oil
1 avocado
Add all the ingredients except the olive oil. Vitamix from 1 to 10, then on high for 30 seconds or until smooth. Reduce speed to 3 and remove the kid plug. Pour olive oil in a thin stream until emulsified.
Refrigerate in airtight container. Bring to room temp and shake before serving.